Stria
Experience + Film + Web Design
Role
web design, experience research, graphic design, film, photography
Tools
illustrator, photoshop, html/css, jquery, php
Collaborators
Sean Brouwer, Elisa Dametto, Ariana De Ryss, Liam Leyland, Chungwon Yang

Objective
Stria is an experience design project about telling stories. The story of an artisan, of a local business, and of unique products. We did this through a mixed media approach of using film and website exploration. Stria's goal is to engage users through the use of highly visual elements to tell a story of distinct local businesses with unique products. Our theme was to approach it with the idea of "Evolving Identity Through Deconstruction"
Approach
"Deconstructing the identity of craft in BC". Using the concept of deconstruction, each company has a product essence interface that breaks down the uniqueness of their product. Each identity is also broken down to its connections to local BC businesses through a narrative map interface to highlight its local roots.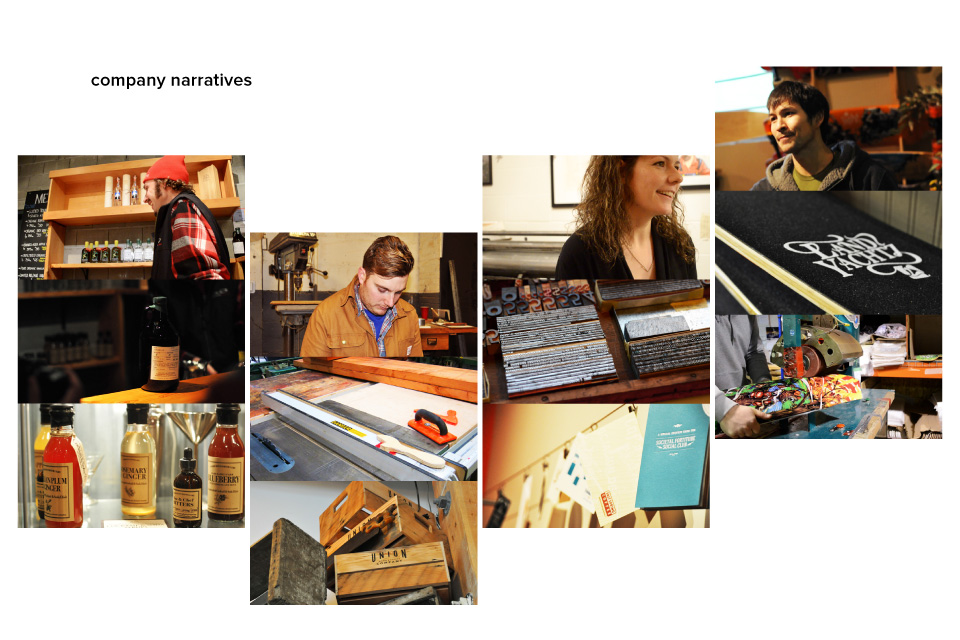 Framework
I researched the experience design literature from Nathan Shedroff's idea of the 6 Dimensions of Experience Design and Donald Norman's Experience Realms. This research led me to develop an experience design model that helped the team in figuring out what type of touchpoints to develop. The model I developed was a hybrid experience framework of Shedroff and Norman's ideas as well as adding in Pine & Gilmore's Experience Realms Theory.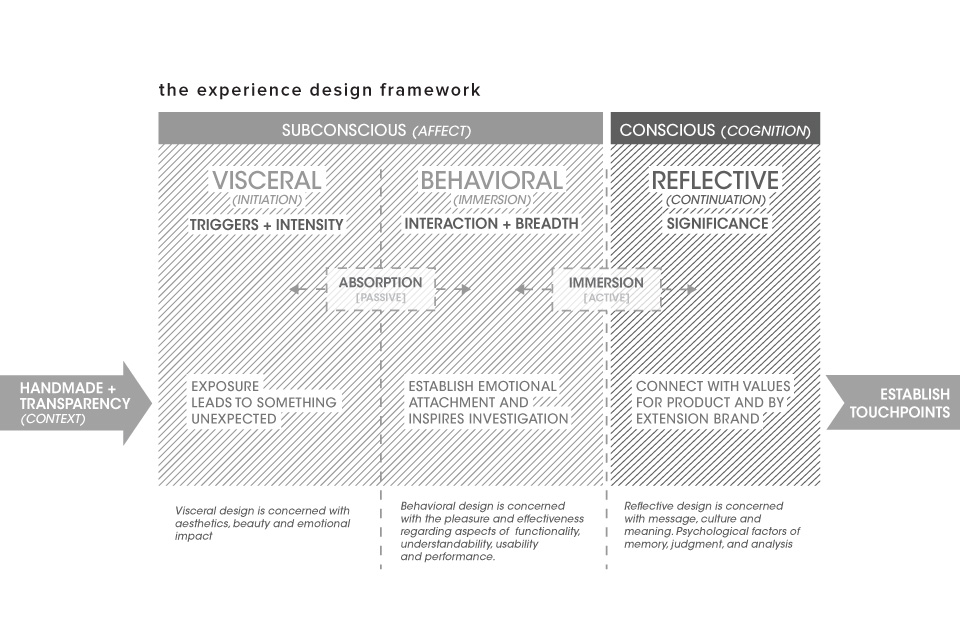 Process
After arriving at the idea of a product essence and narrative map. We iterated through some ideas that did not work at all, including a literal map of where specific resources for a product are sourced from. This would not work due to the complexities of map scaling issues and breaking the simplicity of the concept. We also had initial ideas of a third physical touchpoint, an artefact for the shop owners to have on site. It is also obvious that the final Stria website is completely different from the initial website wireframes.